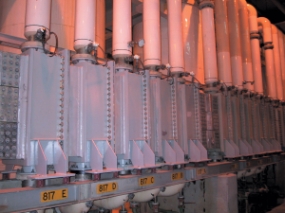 We are a leading supplier of DSA® anodes for sodium and potassium chlorate production, used by Pulp and Paper Companies as environmentally-friendly bleaching agent (EFC – Elementary Chlorine Free Process).
Our Company offers a high level of specific know-how in design and manufacturing of cells and anodes for chlorate production.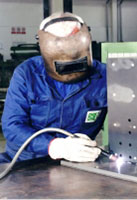 De Nora's portfolio and services can be listed as:
Manufacture of DSA® electrodes;
Manufacture of high performing catalytic coatings for anodes and cathodes;
Manufacture of cell separators (Polyramix® for diaphragm cells);
Refurbishment and repair capabilities.
In chlorate production, our company can provide some unique points of leverage to the customers:
De Nora Group has a worldwide presence with facilities distributed in Europe, Asia and Americas, capable of providing any kind of service;
De Nora Group currently has strong ongoing collaboration agreements with major technology and process owners in this field.