The recreation and leisure market is a wide ranging industry, covering the goods and services business activities for amusement parks, hotels, resorts and more. The leisure market has varied water and wastewater treatment requirements. Water treatment technologies to serve drinking water needs and wastewater treatment technologies to serve water reuse, recirculation and discharge needs.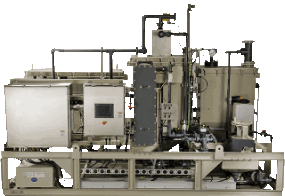 De Nora Water Technologies offers a package of unique treatment systems, designed to provide effective electrolytic treatment of both black and gray water.
Our MARINER OMNIPURE® Series M55 sewage treatment systems are an ideal solution for the leisure market.