De Nora Water Technologies provide a range of solutions, designed to help commercial carriers with their water and wastewater treatment needs.
From reliable marine sewage treatment systems, to robust membrane filters for water desalination, through to type approved ballast water treatment systems, De Nora has it covered:
De Nora Water Technologies offers a package of unique treatment systems, designed to provide effective electrolytic treatment of both black and gray water. OMNIPURE™ systems are designed for global offshore oil and gas applications while the OMNIPURE™ Series 55/64 systems are designed to meet the MEPC.227(64) effluent standards in similar applications. MARINER OMNIPURE® Series M55 systems are designed specifically for marine applications.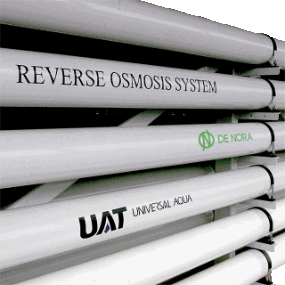 The UAT™ Pure Pro series of seawater desalination membrane filtration systems suitable for a variety of applications. The UAT Pure Pro Systems effectively produce fresh treated water, free of particulate matter or contaminants from a seawater source. The UAT Pure Pro systems purify seawater to provide fresh water for drinking and other sanitary needs, equipment wash down, boiler makeup feed water, engine cooling, and other requirements.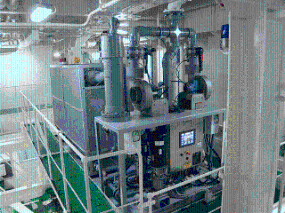 The Type-Approved and patented BALPURE® ballast water treatment system is a simple, reliable and flexible electrolytic disinfection treatment solution to meet the most stringent ballast water discharge requirements. Using a slip stream approach, the BALPURE system can be remotely mounted away from the ballast lines and split into small sub‑assemblies to minimize other equipment relocation and additional engineering/ship re-designs. Ideal for new builds or retrofits, BALPURE is IMO Type approved for all water conditions and has applied for US Coast Guard type approval.
De Nora Water Technologies also offers a range of aftersales and service solutions from a complete range of spare parts through to bespoke training and operating packages to maximise your equipment life and operational efficiency.